Koh Samui
Thailand's second largest island, Koh Samui, in the Gulf of Thailand, lies just 80km from the coast of the mainland town of Surat Thani. About 700 km (430 mi) south of Bangkok and 80 km (50 mi) from the eastern coastline of Southern Thailand.
There are over 30 temples on Koh Samui where the island's residents, 90% of whom are Buddhist worship. Be sure to visit a few while you are there. While the beaches on the island are stunning, don't miss exploring the island's lush interior. With amazing lookouts and waterfalls to discover book a tour and discover Koh Samui's secret places.
With just 50,000 full-time inhabitants, the island has a slower pace than nearby Phuket but offers almost as much to see and do. In fact, we find it hard to choose which we like most.
A day trip to Mu Ko Ang Thong National Park is a must for visitors
The island is a jumping point to tours to nearby islands like Koh Phangan for a day trip or the full moon party or Ko Phi Phi.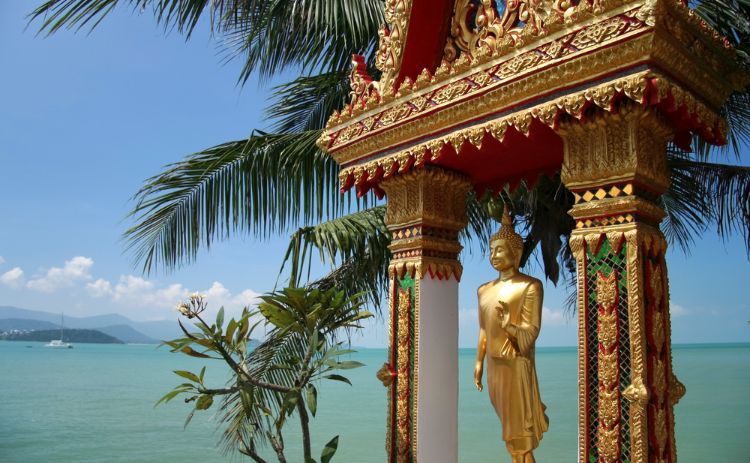 Accommodation in Koh Samui: There is a hotel room or villa in Koh Samui for every type of traveler and budget. Check out our detailed guide to choosing the right location on the island and then, once you have decided, start your search for the right hotel.
Flying to Koh Samui: Samui Airport is privately owned by Bangkok Airways, making it one of the more expensive places to fly in Thailand. There are many flights to Bangkok, Krabi, and Phuket every day, as well as limited international flights to Malaysia and Singapore.
The airport is 2km from Chewang Beach and a taxi will cost approx 400 baht. If you are traveling to Lamai, expect to pay 700 or to Maenam 600 Baht. A private minivan transfer is about 25% more. Alternatively, you can book a private transfer.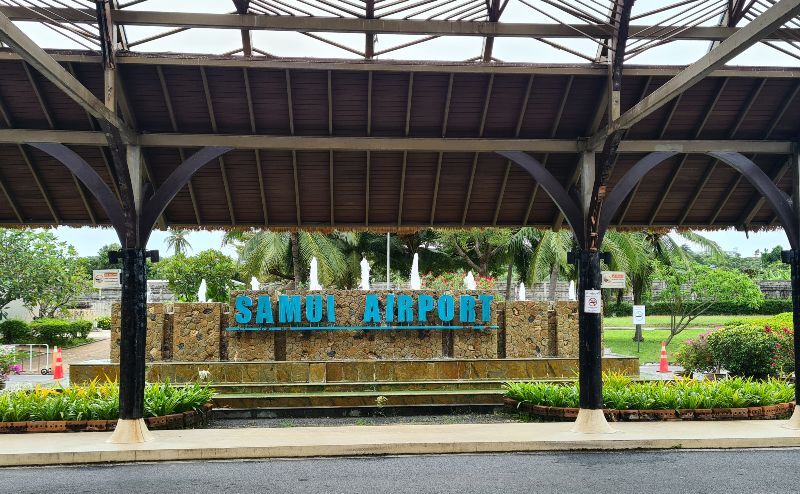 Ferries to Samui: Many travelers arrive in Samui by ferry. There are two main ferry piers on the island: Nathon (Seatran and Lomprayah), and Lipa Noi (Raja Ferry Pier) and both on the western side of the island. Ferries leave hourly between 5 am and 6 pm or 7 pm. Along with passenger ferries, two car ferries operate from Don Sak Pier in Surat Thani on the mainland.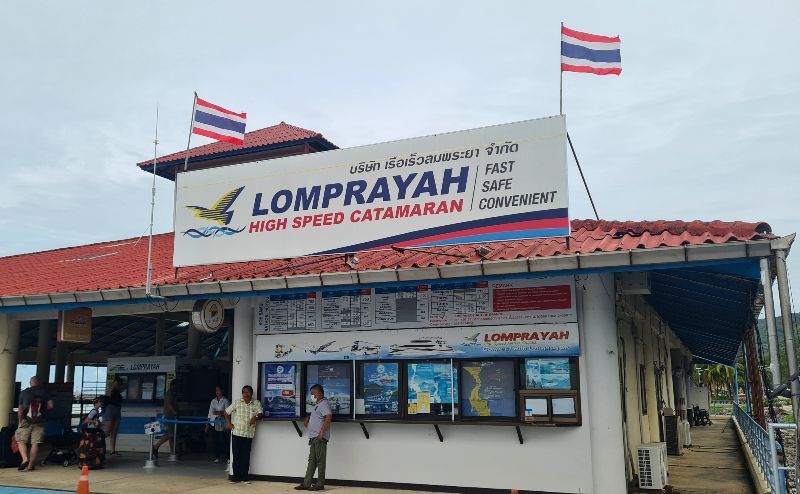 Getting around Koh Samui: Koh Samui is easy to navigate by rental car or bike. A 51km long road runs in a circle around the island, making it very hard to get lost! This road is in good condition and traffic is quite manageable for experienced drivers. If you plan to drive, make sure you get an international driver's license in your home country before you leave.
At its widest point, Koh Samui measure 25 kilometres (16 mi).
If you want to rent a motorcycle, you must have a motorcycle license in your own country. The police do book people who do not have one and your insurance will not cover you on a motorbike if you are not licensed.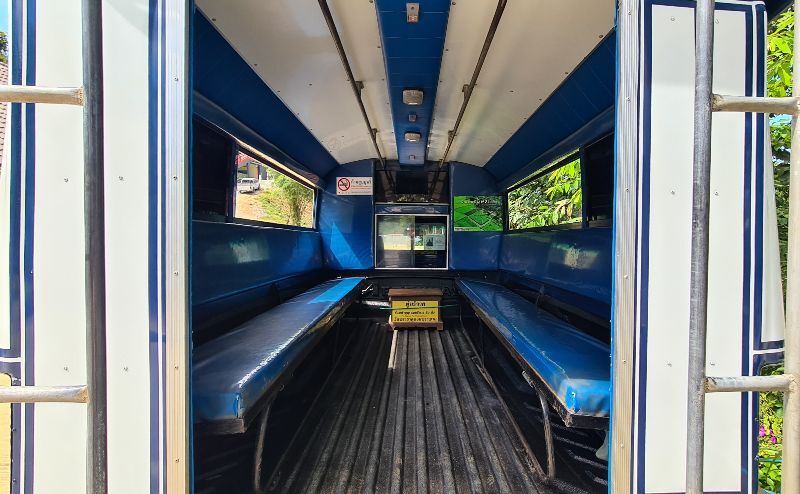 There is no public bus service in Samui, nor are there Tuk Tuks. There are taxis (that rarely use the meter). However, most visitors use the Songthaews (pronounced song-tao), which operate fixed rates (approx 40-80 baht) during the day. In the evening, prices need to be negotiated as they are with Tuk Tuks in other parts of the country.
The average time travelers spend in Samui is between five and seven days, and you will find our suggestions for your Koh Samui itinerary here.
Continue your holiday travels in Thailand. After Koh Samui, the most popular destinations are Bangkok, Phuket, and Chiang Mai.