The Ultimate Guide to Chiang Mai Motorbike Rental
Chiang Mai is a popular tourist destination in northern Thailand that is well suited to riding a motorbike. Today our Chiang Mai local expert and motorbike rider, Brian, shares his tips for renting a motorbike in Chiang Mai.
This page may contain affiliate links. Read our disclosure policy for details.
The quaint windy roads in Chiang Mai province and the laid-back casual attitude of the northern Thai people make any experienced rider comfortable zipping around and viewing the amazing northern province of Chiang Mai.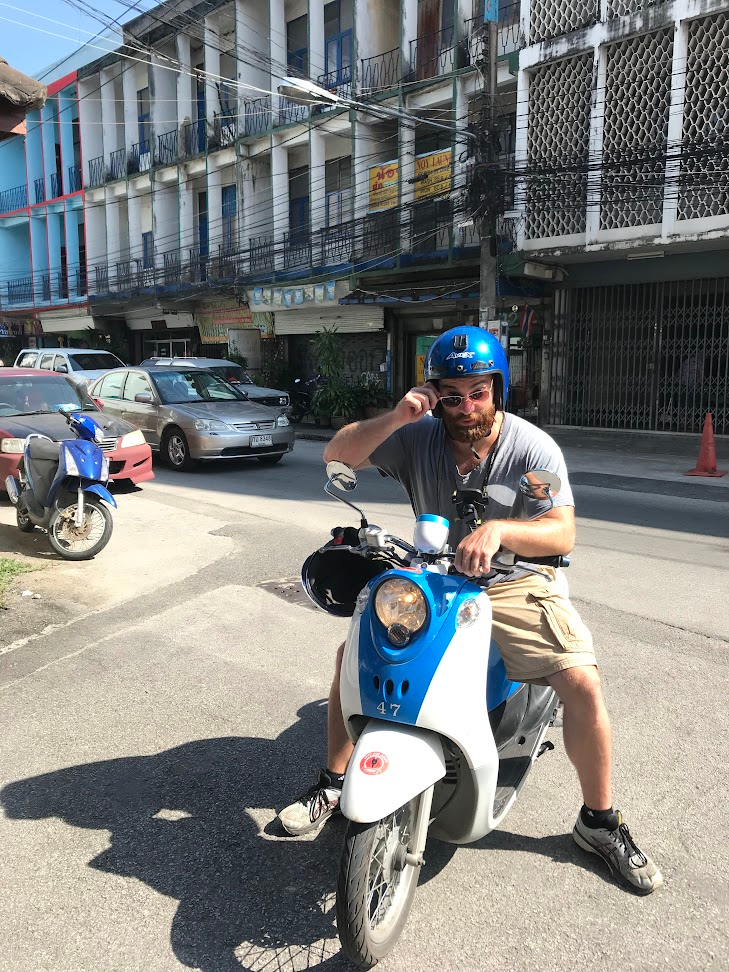 What you need to know before you rent a motorbike in Thailand
Renting a motorbike in Thailand is easy. You can rent a motorcycle or scooter from any rental shop with few to no credentials or experience. This can be good or bad depending on how you look at it.
Thailand roads can be dangerous, especially for inexperienced riders. If you do not own a bike at home or have not ridden much before we recommend taking a crash course before you arrive in Thailand or practicing at one of the rider training courses offered in Chiang Mai.
While road rules in Thailand require international visitors who want to rent a motorbike to hold a motorbike licence in their home country, many motorbike shops ignore this rule. They will rent to anyone as long as you can show your passport or international driver's licence and provide a small deposit.
Keep in mind requirements will depend on the owner of the shop, and how badly they need the sale. Just because they will rent it to you doesn't make it legal.
Ride defensively and stick to the speed limit. Ignoring this advice could cost you a trip to the hospital or worse.
This results in many inexperienced riders on the Thai roads, some underage, and some novices who have never ridden a motorbike before.
Encountering the Police
Unlike some parts of the world, and compared to Phuket or Bangkok, the northern Thai police are pretty friendly. However, they will set up checkpoints in and around Chiang Mai for the sole purpose of generating revenue from tourists.
If you can't show a valid license or are not wearing a helmet, you will probably be fined and expected to pay in cash on the spot.
Even if you have a helmet, you will still get pulled over since you will easily be spotted as a foreigner and or a tourist, but there will be no fine coming your way if you have the correct credentials. Be polite and humble, greet them with a Sawadee Ka, respect goes a long way towards a positive outcome.
My best avdice in these situations is to be polite and remorseful. Any other behavour may result in a larger fine.
For this reason, we highly recommend following the local law rather than the rules of the motorbike shop owners or people on social media.
Basics we recommend all riders carry
If you plan to ride a motorbike in Thailand, please make sure you can tick off the following
Insurance – ensure your policy covers motorbike rentals
Passport – always carry a copy with you
International Drivers License (which says you hold a motorcycle license)
Helmet – if you have one at home you might want to bring it – the rental ones are not always a great fit!
First aid kit + tire repair kit – We recommend carrying a safety pouch and tire repair kit in your motorbike compartment while traveling in and around Chiang Mai.
Travel Insurance or Vehicle Insurance: What is the difference?
Travel Insurance and rental vehicle excess insurance are not the same. While some in travel insurance policies will cover both the rider and the vehicle more often than not, they don't.
What does your travel insurance cover?
When choosing travel insurance, be sure to confirm that the policy will cover you as a driver or a passenger on a motorcycle. Some travel insurance plans have an exception for what they consider dangerous activities. Others will cover you if you pay a higher premium. Make sure you know what you are buying.
If you don't choose a policy that will cover you, and you decide to ride once you are here, you are taking a what could turn out to be a very expensive risk. Contact your insurance company and see if you can add riding. Some companies have changed their travel insurance policies in recent years, now allowing customers to make changes to their policy while they are traveling. It's well worth asking.
Some travellers will find their own medical insurance covers them for medical treatment outside their home country, but this is not the case for most travelers. While medical treatment in Thailand is relatively affordable, having valid insurance is essential if you are planning to rent a bike.
What does Vehicle Insurance cover?
Most rental shops will have insurance of their own that covers the bike they rent to you. However, always double check what this covers as this as there is a chance you will be blamed if you are involved in an accident with a local. It's worth paying a little extra for insurance that will cover you in case of an accident.
For Australian's travelling in Thailand we recommend Covermore Travel Insurance
Do you need to carry your passport?
As a foreigner, you should always have your passport or passport copy on hand. This will come in handy not only for driving but for many situations.
You will need to provide a copy (please do not hand over your original passport) for the duration of your rental, at any motorbike rental shop in Chiang Mai.
Quote: Having a passport copy or multiple copies (we recommend) will save you a lot of trouble and hassle with your travels in Chiang Mai.
Do you need a motorbike riders license or an international driver's licence?
The age old question on Thailand travel forums! To fully comply with Thai laws, you require either a local Thai driving licence or an International Drivers Licence that shows that you are a licensed motorbike rider in your home country.
If you are pulled over and do not have an international license, you might find that the police will accept your license from your home country, but this is not guaranteed and it's more likely you will be given a fine.
You will also likely be fined if your national licence is not specifically for motorcycle riding but rather a car licence.
Not having the right licence will also affect your insurance which will not cover you if unlicenced. This could leave you with hefty hospital bills that come with any potential accident
Chiang Mai Motorbike Rental Guide
So where should you go to find a motorbike rental or locate a scooter rental service?
Motorbike rentals are quite frequent and easily spotted across Chiang Mai, with signs outside all sorts of shops. Most will offer a daily rental and as well they will offer long-term scooter rentals.
For an easy location we recommend the old town, if nothing there suits your needs then there are plenty of other shops outside the old city to choose from.
Walk in to any shop and ask to see and try out their bike rentals. The process is super quick and easy. If there is nothing you like, or the bikes don't look well maintained, move on.
We recommend going at the start of opening hours in order to get the first pick of the selection. Going early means you get full use of your day rental.
So let's get into some of the more reputable bike rentals to choose from in Chiang Mai.
Mango Bikes
Nestled in a side road in the Huay Kaew end of town, Thailand. Mango Bikes has a great selection of well-maintained bikes in good condition.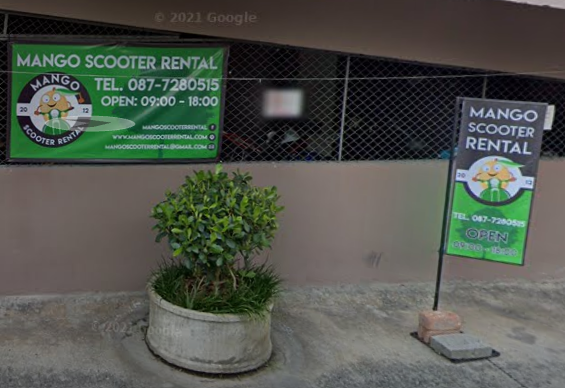 We highly recommended Mango Bikes for renting your motorbike, their excellent customer service, and easy rental service agreement guarantees an enjoyable experience.
These bikes come in varying prices ranging from cheap scooters such as the Yamaha Mio for a day ride, to more expensive and rugged motorcycles for longer tougher journeys. They also offer some motorcycle gear you can rent to go along with your motorbike.
Cat Motors
Placed on Ratchamanka Rd, Cat motors are considered to be of the more reputable rental shops in Chiang Mai. Providing good quality motorbikes, as well as both semi-automatic and automatic scooters.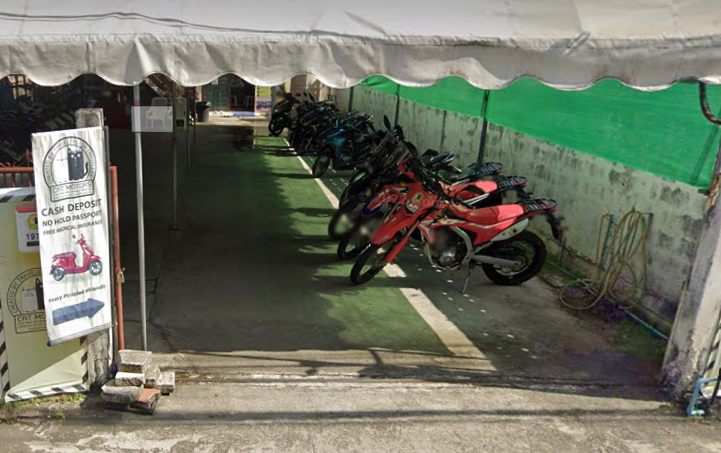 If you're looking to rent a motorbike in the hope of a safe and pleasant riding experience, Cat motors is the perfect place for you, as they offer a lovely selection of bikes, such as the Yamaha motorbikes and honda scooters
On top of great renting services, Cat Motors also offers recommended travel routes in Chaing Mai, good rental rates, and helpful staff.
Cat motors is conveniently placed in the center of the city, making it one of the more accessible bike rentals in the city.
Vanessa Motorbikes
Vanessa Motorbikes offers an extensive collection of affordable bikes and scooters across a wide range of prices. Pick the rental period of your choice from daily, weekly, monthly, and even annually and off you go.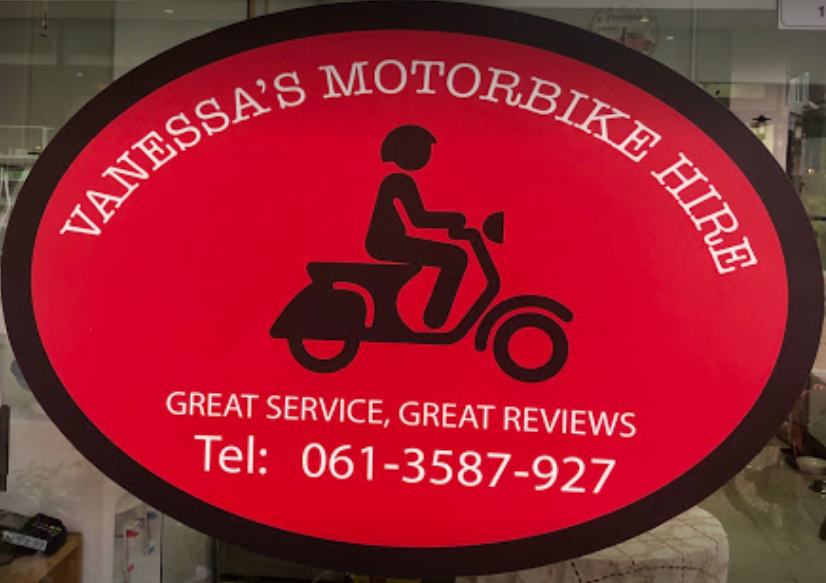 They offer helpful advice on their website about the process of acquiring a Thai driving license. It also offers useful information regarding travel routes including the Mae Hong son loop and Chiang Rai loop, beautiful destinations you should not miss near Chiang Mai.
They have a Facebook page, with all their contact details, including the address of the rental shop.
Chiang Mai Motorbikes
Located just along Moon Muang road in the center of the city, Chiang Mai motorbikes is another of the more convenient motorbike rentals in Chiang Mai.
The is a fantastic shop that offers a lovely selection of bikes, scooters, and name brands such as a Yamaha motorcycle.
With a rental period of your choice, you can choose from monthly, two weeks, weekly, or daily. As well you have your choice of a semi-automatic motorbike or automatic road bikes to choose from.
Mr. Mechanic
Mr. Mechanic is regarded as one of the most trusted rental shops in Chiang Mai and indeed Thailand. The shop has been operating for over 20 years.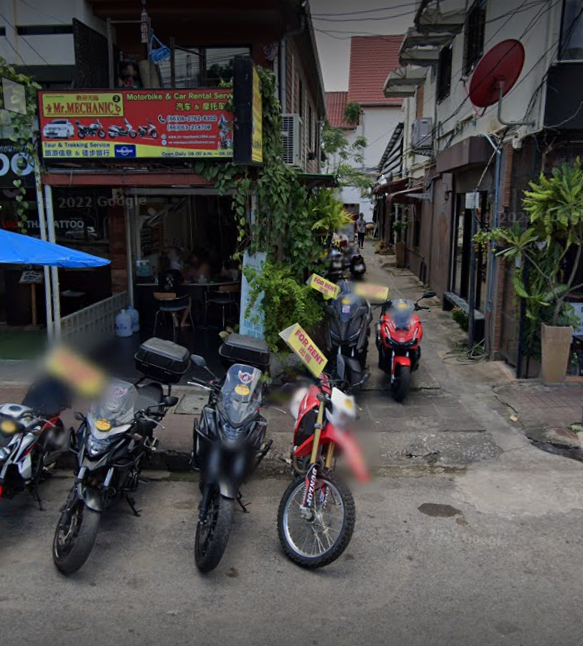 Since its establishment, Mr. Mechanic has always provided the newest, most well-maintained bikes on the market.
With three locations across Chiang Mai, the store is not only accessible in person but also online. Their website offers contact details and addresses of all branches and the various models on offer.
Mr. Mechanic also offers insurance for only 50 THB per day for each motorbike, which only ensures peace of mind riding experience in Thailand.
Where to ride now you have your motorbike?
If you are planning to take a trip in and around Chiang Mai with your vehicle whether it be a motorbike rental or a scooter rental, we have some phenomenal suggestions below that are great for a day ride.
Any of these destinations could be a great solo riding experience or a nice family trip once you have rented your bikes.
Mae Hong Son Loop
If the sun is shining and the roads are dry, we highly suggest taking a day trip ride around the Mae Hong Son Loop. Nothing is more likely to put a motorbike rider in a good mood than this glorious stretch of bitumen.
Even better if it's low season for Thailand, when there are few cars along this scenic winding ride. This is the perfect way to use a motorcycle or scooter rental to its full potential.
For this ride, if you have the extra money, we recommend splurging for a bigger Yamaha rental in order to really tear up the winding turns and steep hill climbs this trip offers.
Not only considered to be one of the best riding roads in Thailand, but also in the world, we highly encourage you to head out on this incredible journey!
Check out Paddy Doyle, our favourite Thailand travel blogger exploring the Mae Hong Son Loop
Doi Inthanon National Park
Most tourists pay for a Songthaew or private van to go to this national park, but anyone who considers themselves a riding advocate should really ride to Doi Inthanon and explore the waterfalls.
Just south of the city, about an hour away you will come to route 1009 on the right-hand side, take this to head up towards Doi Inthanon mountain.
Given the steepness and height of Thailand's highest mountain, Doi Inthanon, you want to make sure the weather and your bike are in perfect condition for riding.
Despite the mountain's height, it only takes 1.5 hours to ride from Chiang Mai to Doi Inthanon national park, and it's definitely worth visiting if you are already in the Chiang Mai area.
The beautiful landscapes and views from the mountain are second to none, in addition to the stunning waterfalls (link) this National Park in Chiang Mai province offers.
Chiang Rai
Chiang Rai is a province just to the northeast of Chiang Mai. If you are comfortable riding on slightly longer journeys Chiang Rai is a great overnight trip to consider after you rent your motorbike.
We recommend renting a Yamaha Mio or another big bike from a rental in Chiang Mai for this trip, as it is about a one-and-a-half to two-hour journey from Chiang Rai to Chiang Mai.
Chiang Rai is the optimal location for bike rides and trips, as it is formed by a complex range of mountains. The route offers some of the most beautiful scenery and historical monuments, all conveniently close to Chiang Mai.
Chiang Rai is also known for its religious landmarks, and especially for the display of its colorful royal temples, which are highly important for both local and Thai culture.
We highly encourage you to visit this wonderful province to the northeast of Chiang Mai and explore its National Parks.
Get going
So what are you waiting for, go rent one of the bikes we mentioned from some of the recommended shops in Chiang Mai and head out on a road trip adventure in amazing Thailand.
About the author: Brian Hammel, originally from the suburbs of Boston now lives and works abroad, adventuring, discovering and writing. He has been based in Chiang Mai for 4 years and loves nothing more than jumping on his bike and exploring the less-known spots in Northern Thailand. On a day off work, you will usually find Brian jumping into waterfalls or finding a mountain to tackle.