If a Phuket diving holiday is on your wish list pull up a seat, today our writer Richard who is a local dive instructor based in southern Thailand shares his advice and insider tips on everything you should consider when booking a diving holiday in Phuket.
This page contains affiliate links. Please see our disclosure policy for more details.
The island province of Phuket, on Thailand's west coast, is the country's busiest tourist destination, and when it comes to scuba diving in Thailand, the west is definitely the best.
With more marine biodiversity and more variation in the dive sites, Thailand's west coast can offer some truly amazing experiences below the waves.
If you are planning on a scuba diving day trip while visiting Phuket island and are looking to explore its underwater beauty, read on to learn more about the dive conditions, dive sites, and the weird and wonderful marine life which you may encounter during your dives from Phuket.
Whether you are an experienced scuba diver or have not yet tried diving, the dive centers of Phuket are waiting to take you out to the local reefs where you have the chance to see whale sharks, reef sharks, turtles, and manta rays cruising by.
Is Phuket good for diving?
With its location in the center of Thailand's western seaboard, Phuket is ideally situated as a destination for scuba divers.
From Phuket, you can reach the popular dive sites at:
the Racha Islands
the Phi Phi Islands
the cluster of dive sites between Phuket and Phi Phi (Shark Point, Anemone Reef, and the King Cruiser Wreck).
And for the more experienced divers, you can even join a liveaboard trip departing from Phuket.
If you have never tried scuba diving before but are keen to try, the gentle tropical conditions of Phuket's dive sites make it an ideal location for your first time.
The water temperature is close to thirty degrees throughout the year, the currents are minimal, and the reefs are colorful and packed with bizarre and wonderful tropical fish.
PADI scuba diving courses are widely available if you are looking to get certified, or you can simply sign up for a one-day try-dive experience if you are not sure about committing to the full three-day Open Water course.
Top Phuket Dive Sites
Wondering what are the top dive sites in Phuket and what makes them unique? Well we are going to share three top dive trips to get you started.
It's important to know the journey out to the dive sites takes a little while in Phuket, but the journey time is taken up with breakfast, equipment set-up, and briefings from your dive instructor or dive guide.
Your day will begin with a pick-up from your hotel by the dive company. They will then transfer you to Chalong Pier, where your boat and instructor will be waiting.
From Chalong Pier, the boat will either set sail for the Racha Islands or towards the Phi Phi Islands and Shark Point.
The Racha Islands
The two Racha Islands (Racha Yai and Racha Noi) are popular dive sites and a great spot for an introduction to the underwater world.
The Thai words "yai" and "noi" mean big and small, so you have Big Racha Island and Small Racha Island. Usually, the first dive of the trip will be at Racha Noi, the farther out of the two islands.
Koh Racha Noi is a narrow island, and most of the dive sites are on the eastern side. One popular dive site here is Banana Bay.
This is a great spot for beginners, who can stay in the shallows and away from any current, but there is also something for the more advanced divers too.
You can find some cool critters hiding in the sand and amongst the healthy corals, but you also need to keep an eye out towards the blue for eagle rays cruising silently by.
While scouring the sand and corals for cool creatures, keep an eye out for mantis shrimp scurrying around, moray eels, lionfish, and if you're lucky, maybe even a frogfish!
At the far end of Racha Noi is a dive site known as South Point. As it's located on the southern point of the island, it can be more open to currents and is only for more experienced divers. The big draw here is the chance to see manta rays cruising by in the blue.
To increase your chances of being able to dive here, you should look to join a trip by speedboat. With fewer divers on board a speedboat, there is more chance of you visiting this exposed dive site.
Speak to the dive center staff if you want to try your luck manta ray spotting at South Point.
After the first two dive spots, the boat will usually start moving a bit closer to Phuket Island. The second two dive spots of the day will be at either a different spot on Racha Noi or on Racha Yai.
The usual third dive of the day is at a dive site called Bay One on Racha Yai. Under the waves here are a couple of small wrecks and a scooter! You can also join this fantastic scuba diving trip to Racha Yai from Phuket.
The Phi Phi Islands
Of the three main scuba diving day trips from Phuket, the sites near to Phi Phi are the farthest away, but the diving is arguably the best possible out of Phuket.
The most popular itinerary for this trip is to make the first dive at Bida Nok, the second at Bida Nai, and then the third dive is often at one of the sites on the way back towards Phuket; Koh Doc Mai is a popular choice for the third dive.
The Bidas is a very popular place, and dive boats visit these sites from Phi Phi and Koh Lanta too. Luckily, the journey times are different, and usually, you will not be underwater at the same time as the boats from the other locations.
Bida Nok is arguably the best dive site to visit from Phuket. There's an excellent chance of sharks here! Whilst cruising around this small island, keep your eyes peeled for leopard sharks resting on the sand.
Towards the end of your next dive trip, your guide may take you into the shallow bay area at the south end of the island. This shallow bay is where the black-tipped reef sharks like to hang out.
These sharks are quite small and very shy. They usually stay near the edge of your visibility, but they do come close on occasion.
Bida Nai lies next to Bida Nok, and this is usually the location for the day's second dive. The bustling reef at Bida Nai is home to many of the usual tropical fish in the area: clownfish, triggerfish, moray eels, and colorful angelfish all call Bida Nai home.
There is always a chance of black-tipped reef sharks and leopard sharks here too. And your guide may know where to find the seahorses here too.
When diving at the Bidas, keep your fingers crossed and your eyes scanning the blue water for a very large spotty fish—the whale shark!
These gentle giants are regular visitors to the area, but you will still need luck on your side to see one. It's a case of being in the right place at the right time.
Shark Point, Anemone Reef & King Cruiser Wreck
These three dive sites are clustered together, and you pass by them on the way from Phuket to the Phi Phi Islands. They are very popular dive sites, although they are occasionally exposed to mild currents.
Shark Point is a series of three pinnacles rising from the seabed, only one of which breaks the surface. Once underwater, you can tuck in behind the pinnacles to escape any current and enjoy cruising along the reef, searching for seahorses and leopard sharks.
The cracks and crevices in the reef provide hiding places for many kinds of shrimp and occasionally a spiny painted lobster or two.
Anemone Reef is right next door, but you won't notice as this dive site is completely submerged. As it's right next to Shark Point, you can expect to find similar marine life on the reef, but make sure you check in and around the bottoms of the giant sea fans for yellow tiger-tail seahorses taking shelter.
The third dive site in this cluster is the wreck of the King Cruiser. The King Cruiser has been decorating the seabed since the 4th of May 1997. It was originally a car ferry and was on its way from Phuket to Phi Phi when it managed to hit Anemone Reef.
All the crew and passengers managed to escape before the boat went below the surface. It has been a popular dive site ever since.
For a few years now, it has been deemed unsafe to penetrate, as parts of the structure are beginning to erode and collapse. It's still an interesting dive and usually includes a trip to see the underwater toilets next to the wreck itself.
How much does scuba diving cost in Phuket?
The cost of a day spent scuba diving on Phuket's reefs will vary depending on whether or not you already have a certification.
Certified divers can join groups and will dive with a divemaster or an instructor acting as their guide. Uncertified divers will either need to sign up for an Open Water Course to become certified or join a one-day try-dive experience with an instructor.
For certified divers, the price will be around four thousand baht for a trip on a big boat and may vary depending on whether you have any of your own equipment or not.
Speedboat dive prices tend to be slightly higher, but the advantages are fewer people on the boat and quicker journey times. Uncertified divers will need to pay a little more to receive the necessary instruction.
Prices usually include transfers between your hotel and dive shop on the pier, breakfast, lunch, soft drinks, and tea and coffee. Also included in the price will be your dive guide or instructor for the day.
There are several dive companies operating throughout Phuket, with dive shops in all the major beach areas. One excellent Phuket diving day trips and diving company to check out is Aussie Divers – they offer a full range of PADI courses, including Discover Scuba Diving and Open Water Diver Courses.
Is diving better in Koh Samui or Phuket?
While the Gulf of Thailand, in the east, is a popular place to get certified, the diving is not particularly noteworthy, with the exception of the chance to see whale sharks.
Thailand's west coast, facing the Andaman Sea, has much more variety in its marine life. The whale sharks visit both coasts, but the west is also visited by manta rays.
In terms of smaller marine life, there is much more to see on Thailand's Andaman coast than in the Gulf of Thailand. The dive sites in the west of Thailand are home to some weird and wonderful critters that are not to be found on the east coast, such as harlequin shrimp, ornate ghost pipefish, and frogfish.
For a scuba diving experience in Thailand, west is best!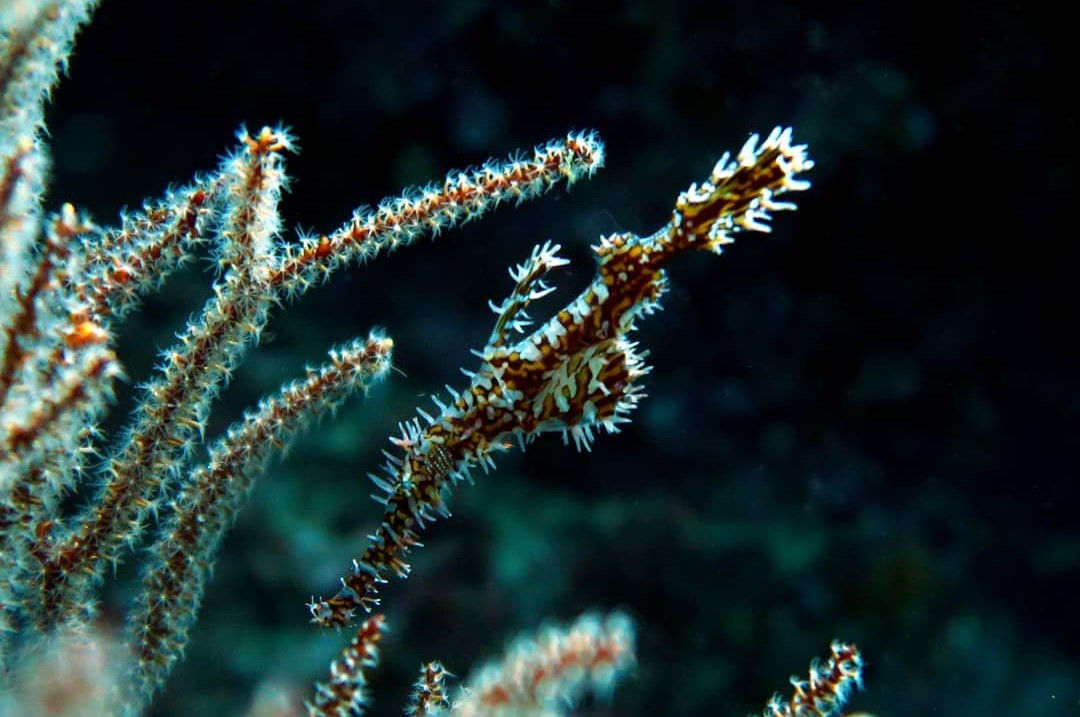 Where is best diving in Thailand?
While Phuket is on the west side of Thailand, it's not perceived by many as having the best scuba diving and dive destinations in Thailand.
The Similan Islands and Richelieu Rock, north of Phuket, generally get that accolade. There's a much higher chance of seeing a manta ray here compared with the Phuket diving trips – Koh Bon is the best site for mantas.
The Similan Islands are a group of islands situated about fifty miles offshore. As such, the best way to dive these sites is via a liveaboard diving trip.
These liveaboard dive trips can be booked from Phuket, where some of them depart, although the majority depart from further up the coast in Khao Lak.
Typical Similan liveaboards last for three or four nights before returning to shore.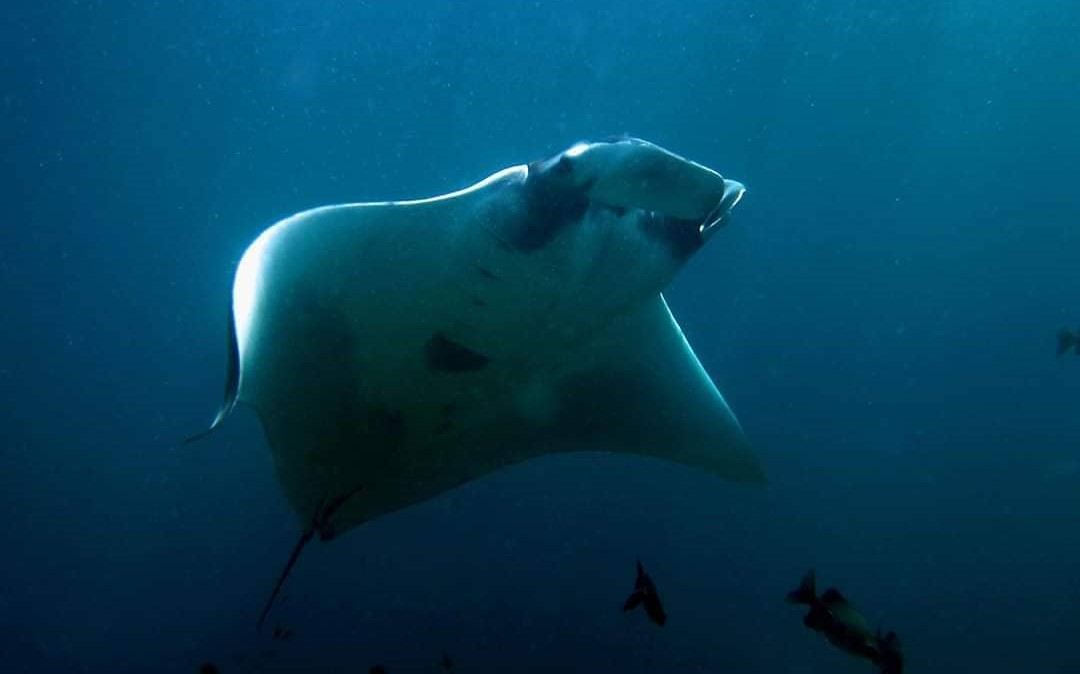 The Similan Islands can also be visited on a day trip. These day trips use high-powered speedboats for the crossing, but they tend to leave from Khao Lak, a couple of hours north of Phuket.
Similan Islands are closed during the west coast's low season – from 15th May through 15th October each year.
But liveaboard diving in Phuket is not for everyone. If living on a boat for four days doesn't tickle your fancy, then the next best dive sites are generally believed to be the twin pinnacles of Hin Daeng and Hin Muang (Red Rock and Purple Rock).
The best place to go to dive at these excellent dive sites, which are also great for manta ray sightings, is Koh Lanta, a ferry ride or a four-hour drive from Phuket.
Common questions about diving in Phuket Thailand
When is the best time of year for diving in Phuket?
The main diving season and the best time of year for scuba dive conditions will be between November and May each year; this is when the wind blows offshore, flattening out the waves.
Is Phuket a good place for new divers?
Dive operators are used to working with beginner divers and if want to dive in and give it a try, the underwater conditions around Phuket make it an excellent choice for beginners. Several dive shops offer diving courses.
Do I need to take a diving course if I have never dived before?
If you have never dived then you should take PADI Open Water course so that you can learn the basic skills and procedures to stay safe in the water. Safety doesn't disappear on holiday! There is a range of Padi diving courses on offer on the island.
Do I need my own diving equipment?
Most Phuket diving tours include everything you need for your dive trip.
THE BEST THREE Phuket Day Trip Diving Tours
Our Final Thoughts…
In general, scuba diving from Phuket is very good.
If you classify yourself as a "holiday diver" and like to do a couple of dives each holiday, then Phuket will be a great choice too.
The more experienced certified diver, and perhaps fanatical divers amongst you may prefer a Similans liveaboard from Khao Lak or some land-based manta dives from Koh Lanta.
All-in-all, Phuket offers some excellent underwater landscapes, and you won't regret your choice to dive Thailand's Andaman coast. It's so much fun!
About the author: Richard (Rich) Reardon is a freelance writer and scuba diving instructor from England and now lives in Southern Thailand. "I have spent the last twenty years travelling and working throughout South East Asia. For around half of that time, I've been based in Thailand. Thailand stole my heart, and I hope my writing will encourage you to find out why!"